ST Status to Paharis and Aspiration of Youth
Ayaz Mughal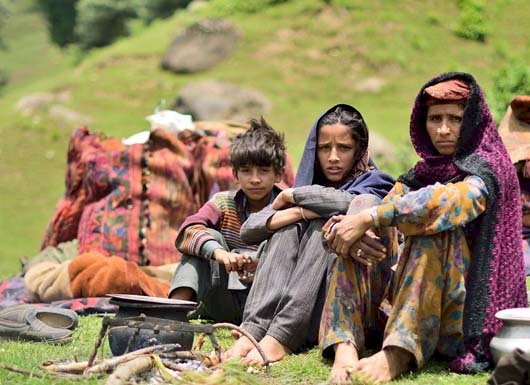 The Pahari community, a socio-ethenic group residing in the foothills of Pir Panjaal Mountain range in the J&K state, has long been demanding Scheduled Tribe (ST) status. This ethnic group boasts a rich cultural and traditional history and represents one-third of the state's linguistic group. Despite their demands dating back to the 70s, the Paharis faced a setback in 1991 when the Gujjars and Bakerwals were included in the ST list instead.
In 2022, the report submitted by Justice GD Sharma Commission is a positive step towards recognizing the rights of marginalized communities in the society. The commission's recommendation of granting ST status to Paharis, Gada Braham, Koli, Pogli tribes will help address the issue of socio-economic inequality that these communities face.
The youth of these communities is looking at reservation as a means of achieving equal opportunities and access to education, employment and other essential services. Reservation will provide them with the necessary support and encouragement to pursue their dreams and aspirations, and to break free from the shackles of poverty and marginalization.
In a couple of years, the demand for ST status has been revitalized and the BJP-led central government has given assurance that the Paharis will receive their rights. Home Minister Amit Shah has made this announcement in a couple of rallies in Jammu University in Rajauri & Baramulla. In the winter session of parliament, the introduction of a reservation amendment bill was expected, but the session was adjourned early due to the outbreak of COVID-19 cases.
The upcoming parliamentary session has listed the Constitution (Jammu & Kashmir) Scheduled Tribe Order (Amendment) Bill 2023 for introduction, consideration and passing which aims to revise the Schedule Tribe pertaining to J&K. However, the delay in granting ST status is causing frustration and disappointment among the youth. They are preparing for IAS and other exams and their aspirations are being crushed.
Rumors were also spreading that the government will grant ST status before the assembly elections in J&K, which is unjust for the youth who have been preparing for years. It is indeed unfair to restrict the reservation bill only to politics and elections, as it is a much broader issue that affects various aspects of life, including education and employment. The reservation system should not only ensure equal representation in politics but also provide access to quality education, employment opportunities and other essential services. The youth who have been preparing for exams are at a disadvantage, as they are facing the risk of becoming overage and losing the opportunity to take those exams.
We hope that no further delays will occur and that the Pahari community will finally receive the recognition and benefits they deserve as a Scheduled Tribe. The future of our youth depends on it and they should not have to wait any longer.