COVID-19 AND NEW TRENDS!  
ALTAF HUSSAIN JANJUA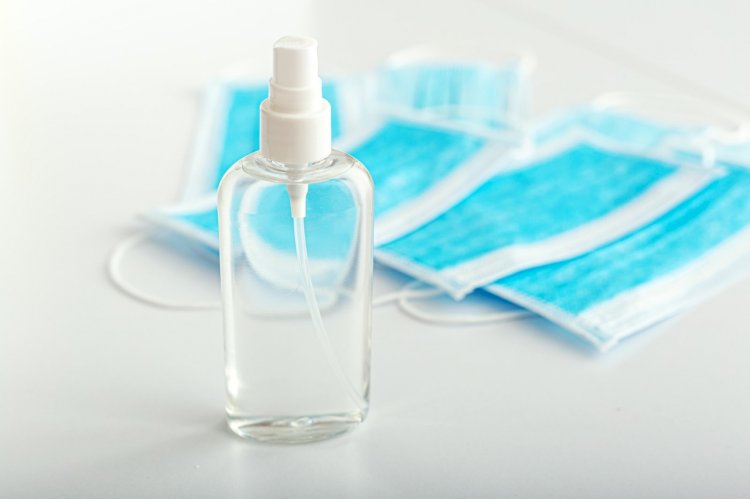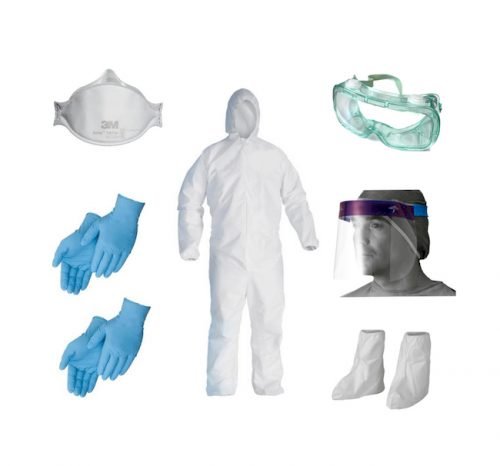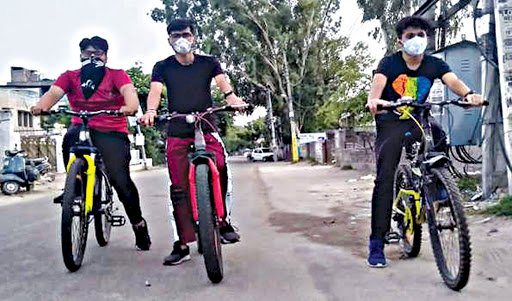 It does not seem possible to get rid of the global epidemic "COVID-19" that has gripped the world since the beginning of this year especially since March. Some new trends are emerging which also seem to have a positive impact on the society as a whole. These trends are in the form of business practices, lifestyles, thoughts processes and ideas. As far as business is concerned masks are being made from the same cloth that was used for bags to carry eatable goods from shop before Covid. The price of a bag was one or two rupees while now two or three masks are being made from that bag which cost ten rupees each. Twelve rupees is the minimum.
PPE kits are now being made from polythene. Dependence on online work has increased, through virtual mode; office, teaching and research work is being done. Business has flourished in the medical sector while people are also spending more on their personal health.
It seems not possible for a person to be confined in a house for a long time; people have gradually started going out for routine work. An encouraging trend we are seeing these days is waking up early in the morning and going for walks and fun. As far as Jammu and Kashmir is concerned, apart from Jammu and Srinagar cities, in the towns, large numbers of people are seen walking in the streets, parks, gardens, exercising, jogging or doing yoga in the morning to boost the body's immune system to be able to fight against Covid-19. In rural areas it is common to wake up early in the morning but in urban areas it is common to sleep late in the evening and wake up late in the morning. In the cities in the morning, only the elderly and middle-aged people would see you walking and having fun, but if you live in cities and towns these days and have a habit of getting up early in the morning, you will observe that a large number of persons increased as compared to Pre-Covid Lockdown. You will see someone running, someone walking, someone doing yoga and someone doing physical exercise. Beside this trend of using bicycles has increased. According to a survey, the entire automobile, automotive industry in India is in recession but sales of bicycles has increased during this Lockdown Period. Due to the increasing demand, the prices of bicycles have gone up. On the streets of Srinagar and Jammu, you will see the most expensive and top branded bicycles running in the morning and evening and people of all ages are using it.
Giving Gifts to someone's trend also changed, Masks And PPE kits are being offered as gifts. Many companies are offering printed masks, sanitizers to consumers to boost their business. Gifts like pens, pen drives, Card readers, Spectacles and watches are now replaced by masks, sanitizers and PPE kits which have been given as gifts in the last four months. In Srinagar, a bottle of sanitizer is also being given per person along with Wazwan tarami at wedding ceremonies. In the summer, most people went to healthy places for picnic and leisure time. Most of them preferred out-of-state or out-of-country tourist's destinations but now People are going native tourist places.
Kashmir and Ladakh have a unique identity and popularity in terms of tourism across the world, but in Jammu province, although there are very beautiful places, they are not popular due to the casual approach of Successive Govts. And ignorance by the Tourism Department.
This time, people are going to Poonch, Rajouri, Kishtwar, Doda and Ramban, Reasi, Kathua and Udhampur districts for recreation. From the photos and videos which are being uploaded on social media (Facebook, Instagram, Twitter and WhatsApp groups, YouTube) one can see that these places are not less beautiful and attractive than Kashmir or Switzerland. Although there are no facilities like hotels, restaurants and roads access to these places, the peace is such that one forgets all the sorrows of the world. In the Surankote range of Pir Panchal from Bahram Galla to Girjan, Nandan Sar, Sat Sar (seven Lakes), Hill Kaka, Rajara, Jabi Toti, Nandi Chhol, Loran, Gagrian, can be an excellent trekking and sightseeing points.
Many youths who are interested in exploring new places and visited these places have uploaded photos and videos of these places on YouTube and have also written detailed blogs about these places. This trend is encouraging. This time in Jammu province, the beautiful places of Pir Panchal region and Chenab valley have been promoted by the locals as never before. Fortunately, not only the common man but also highly educated youth, officers, senior officials of civil and police administration, businessmen, lawyers, doctors and politicians are among those who had visited or visited in these remote and backward areas and realized that these places have much potential to attract tourists.
Politicians and officials who knew only the names of the places at the local level and had not get chance to visit due to busy schedules also got a rare opportunity to see the natural beauty of the motherland here. The tourism department should also come up with a concrete strategy to bring these places on the tourism map by using the photos and videos uploaded on social media about these places.
Note: Author is Advocate and Journalist