Remembering M.B.Mughal (Rtd DFO)
By. Adv. Tabassum Mughal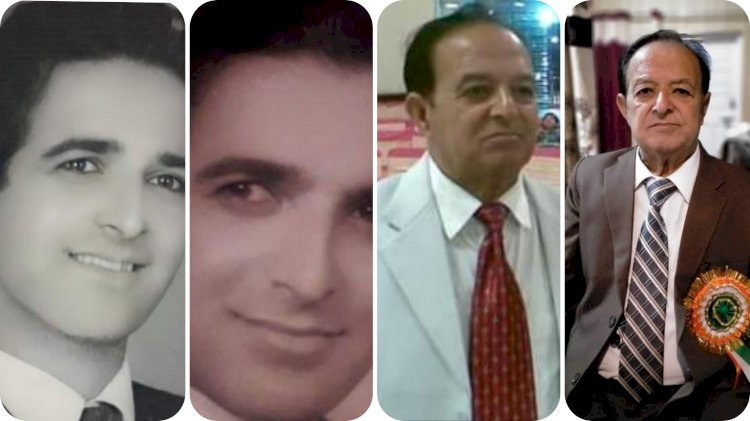 Today is the day when my father passed away two years ago. I have remembered him and missed him every day of every month since then. I remember him and miss him as a father, as a friend, and as my biggest support ever since I can remember. I also remember him as a great father to children, a great son to his parents, a great brother to his siblings, and someone who was always there for his relatives and friends. He was a friendly neighbor and a supportive colleague.
Here I would like to bring to light the various services, struggles, and achievements of Mr. Mohammad Bashir Mughal in the field of environmental preservation and conservation. His contributions were selfless and driven purely by his passion and love for the preservation of the environment. He never received the appreciation that he deserved for his work in his lifetime. Regardless he derived all his pleasure from the accomplishments of his tasks and never bothered about his own publicity or appreciation.
A brilliant student and gold medallist, he was a DDR of the 1967 - 1969 batch, later retired as DFO in the year 1997. But his passion and love for biodiversity, afforestation, protection of the environment didn't stop there and thereafter he founded an NGO, (Pir Panjal Environment and Eco-Development Society) in the year 1998 and gave continuity to his work for the environment even after retirement.
In his service carrier, apart from innumerable works of plantations, he retrieved 30 kanals of state land in Mendhar town for nursery from the illegal occupants squatting there for decades at risk to his own life as he was attacked by forest mafia because of this and received serious head injuries due to a murderous assault with an axe. The retrieved land is situated along the roadside and the current price is more than 300 million Indian rupees. It is being utilized for the construction of a mini Secretariate in Mendhar town.
He also had retrieved 10 Kanal nursery land of Poonch city nursery from the Possession of Fire Brigade Poonch and had it restored to the forest department as DFO in the year 1995.
Apart from this, another important milestone achievement was to retrieve 300 Kanal Forest land from encroachers from compartment no 229 / H and raised plantation in 1974 which later was converted into a jungle and was developed with water bodies, rest house, walkways, viewpoints, and glasshouses. An excellent example of a man-made forest that is now inhabited by many colourful birds and wildlife including leopards and deer. This forest is now popularly known as City Forest by the people of the Pir Panjal region. Here I would like to mention that he used to worry a lot about the safety of the wildlife in the forest from poachers and other such elements. He had written to the Wildlife department requesting them to take the forest under their charge as the forest department was not fully equipped to protect the wildlife there. Despite several reminders, no action has been taken in this direction to date.
Also, as an estate officer, he is credited with the restoration of 25000 Kanal of encroached forest land to the forest department which is a record in the history of the Poonch forest division.
His grit, courage, and passion were such that he did not hesitate to get many Chir sleeper smugglers arrested despite them being highly influential and at high positions in public life in those days
After his retirement, as founding president of Pir Panjal Environment and Eco-Development Society, he conducted number of seminars and public meetings and ran plantations drives to create awareness among the masses and especially students about the fast-deteriorating natural environment and collapsing ecological equilibrium. He was awarded a gold medal for his plantation works and recommended by PCCF for the Indira Priya Darshni Vriksha Mitra award in 2007.
In my view he deserved bigger awards and recognitions than were given to him during his lifetime. May Allah grant him the highest level of Jannah.