Jobless Dental Surgeons seek Job Package and Separate Directorate
Ayaz Mughal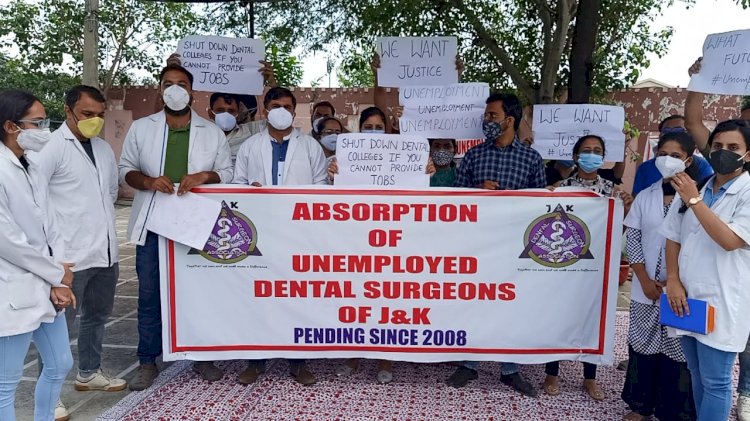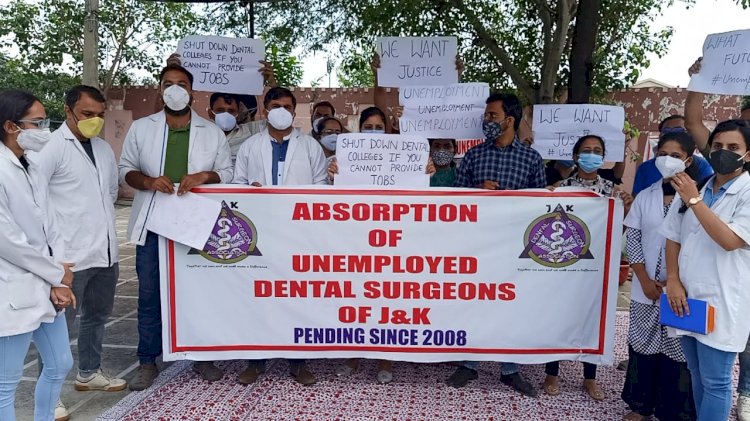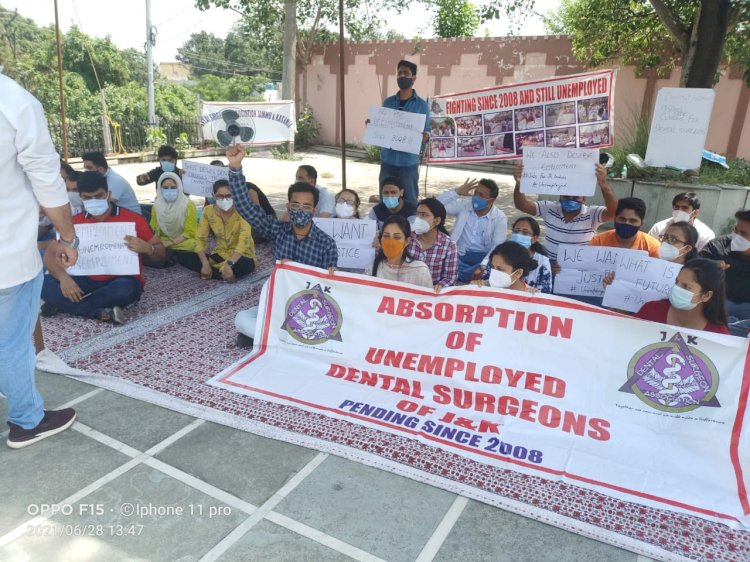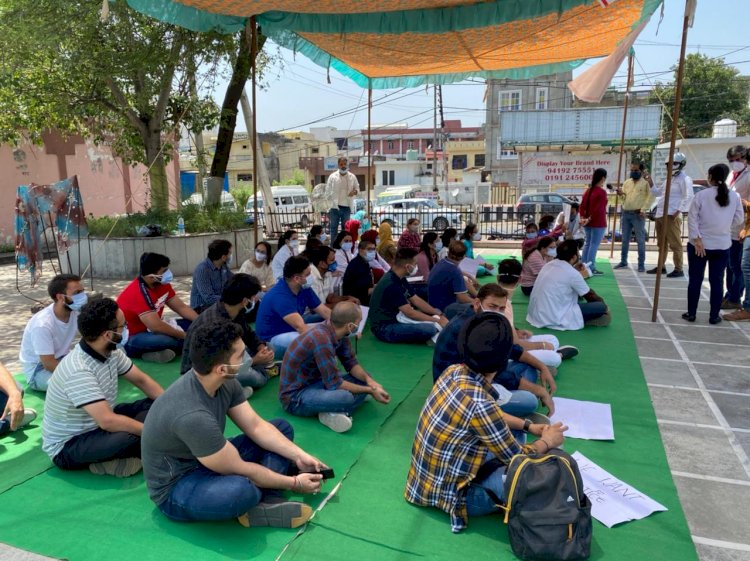 Ayaz Mughal
The society, where educated youth sits on the strike for their Rights, needs a self-introspection.
7000 Jobless Dental Surgeons, who are holding a peaceful strike for the last 11 days in Jammu, are among other unfortunate and unemployed youth of the J&K whose future has been pushed into dark. 13 Years have past since the last recruitment of Dental Surgeons was carried out. Merely, giving excuses of financial implications, is nothing more than an eyewash. These jobless dental doctors are at verge of starvation but no one is feeling their pain. There is no one to understand the level of their stress. A significant number of them are about to overage.
What's the purpose of the opening of the dental collages when their future can't be secured? Who will opt for this stream in future, if such discrimination would be continued.
The rural population, who faces, several dental health issues, have to rely on the few private clinics and too far away and too costly. Only government doctors can provide their services to these rural areas.
It's time to understand the problems of these doctors as well as poor population, before it's too late. HE LG Manoj Sinha, should consider their demands of Job Package and seperate directorate where they can put forward their problems.