Smt. Mali, the brave warrior of Poonch.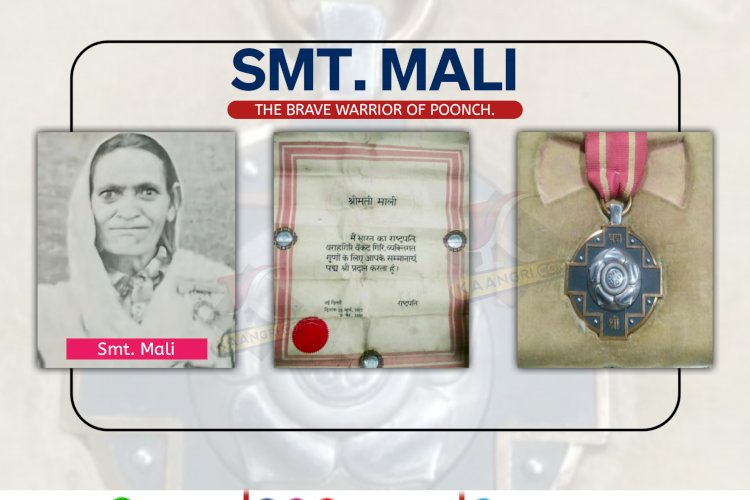 Smt Mali, a warrior, Padam Shree Awardee, is pride for the Poonch. Hailing from a far flung village Arai of Tehsil Mandi, her story of bravery is an inspiration for generations to come. During Indo-Pak war of 1971, she helped Indian Army locate and destroy infiltrators in rear areas of Poonch. Her contribution to the nation made the entire area proud of her. She belonged to Tantray family of Pahari Community.
President of India, awarded her Padam Shree in the year 1972. Govt Degree College, Mandi to be named after her. It will be a tribute to Smt. Mali's invaluable contribution to the country.
The entire team of Kaangri.Com thanks Hon'ble LG Manoj Sinha and congratulate her family.