JAMMU KASHMIR PANCHAYATS, BEGINNING OF NEW ERA
SUNAINA MALIK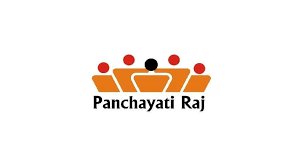 SUNAINA MALIK
There can never be two opinions in the fact that panchayats are the epitome of development, prosperity, modernization, advancement and growth of villages of any country. As we all know that nearly 70%of Indians live in villages so importance of establishment of panchayat Raj institutions in India get doubled many folds. It is because of this, our father of nation Mahatma Gandhi advocated that if, we really want to see India as a developed nation then we have to have establish panchayats in India. Panchayats pave the way for decentralization of powers and shift the powers in the hands of people so that they can make their development possible by their own hands. It is only panchayats which can erase all the possible loop holes from the ways where benefits can reach to the doors of poor public of India under any Government sponsored scheme. It is only because of this, Mahatma Gandhi called this institution as Gram swaraj, means this system of governance impart an independent status to a village. A village becomes independent of its social, agricultural, educational judicial and economic development. Unlike present political set up, panchayats facilitate the developmental opportunities at the door steps of every poor villager. It ensures grass root level of development. Unlike an MLA, MLC or any Minister, a sarpanch remains well aware about the problems, needs and desires of people of his village and also remains accountable to them because he lives among them as a part of their lives.
Today we can see rich are becoming more rich and poor are reducing to starvation because developmental schemes fail to reach to poor homes, the funds so sanctioned disappear somewhere in between the poor public and government, in this gloomy atmosphere only panchayats can bridge a link between an injured and a healer.
Irony to our fate is our state of Jammu and Kashmir is a militancy ridden state. It has been struggling with poverty and unemployment at one hand and militancy at other hand. Our youth, because of short of employment opportunities are easily lured towards wrong path. If they would be provided with ample opportunities of employment and adjustment, they would definitely become a part of development of state. Sensing the gravity of situation our then Head of state administrative council (SAC) and Governor of State of Jammu and Kashmir Shri Satyapaul Malik, in an appreciable move, announced panchayat elections, inspite of threats from different terrorist groups, he stood firm and paved the way for development prosperity peace and employment for people of J&K. 70% turn over of voters in the first phase of panchayat polls has confirmed the mandate of common people of jk that they want to a part of development, not unrest. In addition to this, establishment of panchayats in 4490 villages will give start to a new era of development, prosperity, peace and harmony in our state of Jammu and Kashmir. To your revelation these panchayats will bring 4335 crores grant from centre under 14 finance commissions in our state. On an average individual panchayat will get 20 lakhs per annum for developmental purposes. Not even this, Satyapal Malik armed these grass roots institutions with more powers by amending Panchayati Raj Act 1989. Satyapaul Malik has made devolution, a part of Act. SAC has not only given adequate teeth to panchayats but also make it a binding for government departments to follow it. As per a report given by an official spokesman, panchayats have given powers over 20 departments. In addition to this, to make panchayat Raj institution (PRIs), true harbingers of socioeconomic development, this amendment will ensure well defined taxation powers to panchayat for generation of adequate resources for themselves. This also define the role of Gram sabha to supervise the implementation of important schemes like MGNERGA, Pardhan Mantri aawas yojana, Mid day Meal and ICDS. Monitoring of primary schools, primary health centres and aganwardi centers has been passed to PRIs to make them accountable to society. To strengthen the panchayats further, additional posts of accountant, data entry operator and block panchayat inspector are being to every panchayat as announced by home minister Rajnath Singh.
In the conclusion, i want to say only one thing that it is only the panchayat Raj institutions which can accomplish long pending dreams of self governance of people of Jammu and Kashmir.