IPL 2023 Final: An Unforgettable Showdown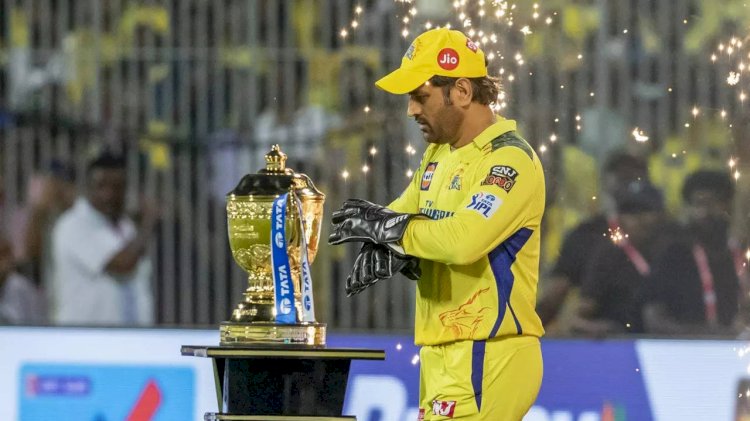 What a heart-throbbing final it was! The IPL 2023 final between the Gujarat Titans and the Chennai Super Kings (CSK) will be etched in the memories of cricket fans for years to come. The match had everything one could ask for—high scores, rain delays, nail-biting moments, and an epic final over that decided the fate of the championship.
Batting first, the Gujarat Titans put up an imposing total of 214 runs on the board. Sai Sudarshan was the standout performer, falling just short of a well-deserved century with his impressive knock of 96 runs. The Titans' batting lineup fired on all cylinders, leaving CSK with a formidable challenge.
However, rain interrupted the secondary innings, causing a delay and reducing the target for CSK. As per the Duckworth-Lewis-Stern (DLS) method, they were required to chase down 171 runs in just 15 overs. It seemed like an uphill battle for CSK, but cricket is a game full of surprises.
CSK's opening pair, Devon Conway and Ruturaj Gaikwad, provided a solid start, instilling hope in their fans. As the match progressed, it witnessed several twists and turns, keeping the spectators on the edge of their seats. The tension mounted as the game approached the final over, with CSK needing 13 runs off 6 balls.
The responsibility to bowl the last over fell on the shoulders of Mohit Sharma, who had been excellent throughout. Sharma began the over brilliantly, conceding only 3 runs off the first 4 balls. The pressure was building, and it seemed like the Titans might snatch victory from the jaws of CSK.
But in a stunning turn of events, Ravindra Jadeja, known for his ability to handle high-pressure situations, unleashed his magic. With nerves of steel, Jadeja smashed a six and a boundary off the last two balls, sending the CSK supporters into a frenzy. His heroics sealed a remarkable victory for CSK, as they clinched the IPL title for the fifth time.
The celebrations that followed were jubilant and filled with joy. The CSK players embraced one another, basking in the glory of their hard-fought triumph. The Gujarat Titans fought valiantly but fell just short of the finish line, leaving a bittersweet taste in their mouths.
The IPL 2023 final was a testament to the spirit of cricket, showcasing the unpredictable nature of the game and the undying passion of the players. It will be remembered as one of the most thrilling encounters in the history of the IPL.
Congratulations to the Chennai Super Kings for their remarkable achievement and their fifth IPL title. Commiserations to the Gujarat Titans for their outstanding campaign and their contributions to an unforgettable final. As the curtains fall on IPL 2023, cricket fans eagerly await the next chapter of this enthralling tournament.