Jammu's Cricket Fans Await Inclusion in World Cup Host Cities.
Jammu residents eagerly await the World Cup matches in their region, hoping for a chance to witness thrilling cricket action in their iconic Maulana Azad Stadium.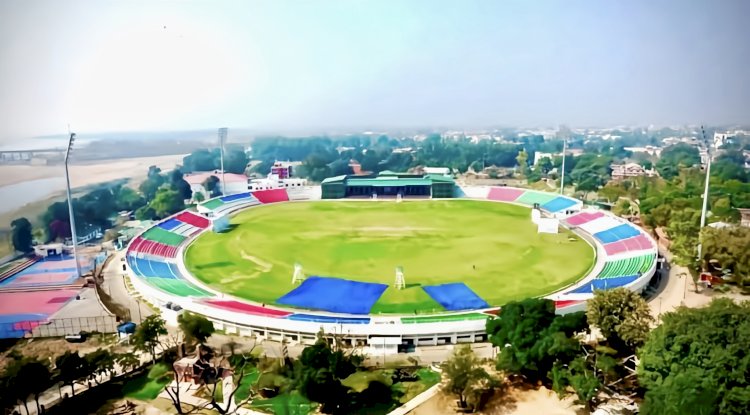 Jammu's Cricket Fans Await Inclusion in World Cup Host Cities
The eagerly awaited ten-team World Cup is just around the corner, scheduled to take place between October 5 and November 19. However, with only four months remaining until the tournament begins, the Board of Control for Cricket in India (BCCI) is yet to finalize the schedule. As cricket enthusiasts eagerly anticipate the event, one question has been on the minds of Jammu residents: Why isn't any match being played in Jammu?
A few years ago, there were several rumors suggesting that IPL matches would be played in Jammu, but unfortunately, nothing materialized.
Jammu boasts the Maulana Azad Stadium, a magnificent venue with a seating capacity of over 20,000. This iconic stadium has been the home ground for Jammu and Kashmir in various domestic tournaments since 1966. In addition to these domestic matches, the stadium has also hosted international cricket, including a One Day International between India and New Zealand in 1988. Unfortunately, that particular match was abandoned due to rain without a single ball being bowled.
It is truly a missed opportunity not to include Jammu as a host city for the upcoming World Cup. The inclusion of matches in Jammu would not only provide an excellent opportunity for the cricket-loving people of the region but also open up new avenues for the development of cricket in Jammu. The presence of an international tournament would inspire and motivate young cricketers, allowing them to witness the sport at its highest level right on their doorstep.
Moreover, the Maulana Azad Stadium has already witnessed historic moments in women's cricket. It hosted a women's test match where India unfortunately lost to West Indies and a Women's One Day International where India emerged victorious against New Zealand in 1985. This further demonstrates the rich cricketing heritage and the potential for future growth in the region.
The tournament is expected to feature a total of 48 matches, including three knockout games, to be played over a span of 46 days. The BCCI had initially shortlisted several cities, including Bengaluru, Chennai, Delhi, Dharamsala, Guwahati, Hyderabad, Kolkata, Lucknow, Indore, Rajkot, Mumbai, and Trivandrum. There are reports that Nagpur and Pune are also under consideration. It is likely that the league matches will be distributed across ten cities, with two additional cities hosting warm-up fixtures leading up to the main tournament.
Given the incredible enthusiasm for cricket in Jammu and the availability of a world-class stadium like the Maulana Azad Stadium, it is imperative that the BCCI seriously considers including Jammu as one of the host cities for the World Cup. This decision would not only bring joy to the cricket-loving fans of Jammu but also contribute to the growth and popularity of the sport in the region.
Let us hope that the BCCI takes note of this passionate appeal and grants Jammu the opportunity to witness and host some thrilling matches during the upcoming World Cup. The inclusion of Jammu would not only be a boon for cricket in the region but also a testament to the inclusivity and diversity of this global sporting event. Fingers crossed for a memorable World Cup that truly embraces the spirit of cricket!