DPL tournament Concludes, Star Cricket Club emerges winner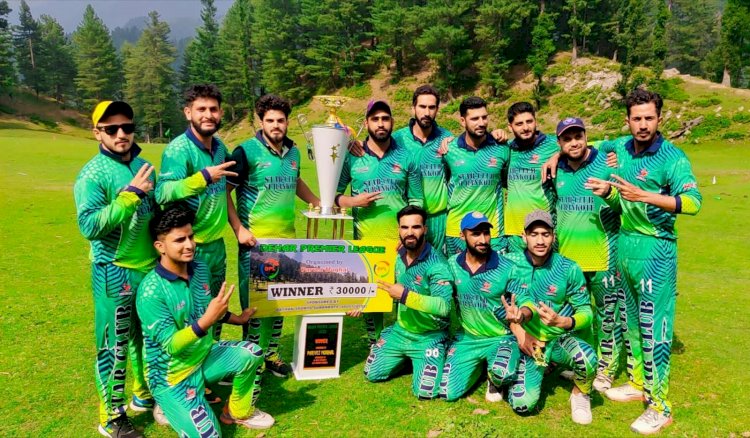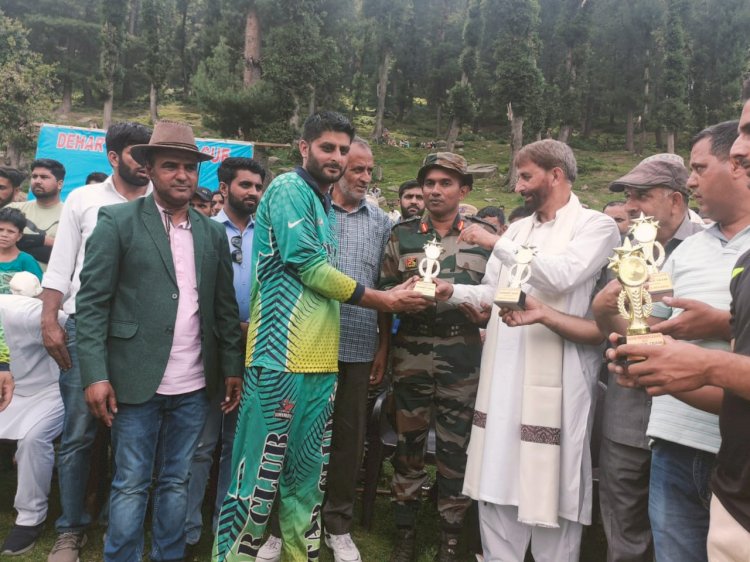 Surankote: Dehr Premier League, Concludes today at Dehr, in Village Mahra (Surankote)
The tournament, that concluded today, was organised with the objective to harness the talent of youth in sports activities and keep them away from the growing menace of Drug. It's a kind of festival for cricket lovers. This event that organised every year for many decades and teams and players from different parts.
The 20 day long tournament started on 25 May, 2022 and concluded on 15 June 2022 with the final match played between Star Cricket Club Surankote and Rufi Cricket Club.
In this tournament as many as 28 teams from various parts of the Rajauri and Poonch took part. The teams played the league matches, out of which four teams emerged as semifinalists. The semifinalists played matches and then two teams were selected for the finals.
Star Cricket Club Surankote emerged as the "Winner of the tournament".
The Man of the Series prize was given to Arshad Choudhary of Erturgral Gazi Cricket Club who scored maximum runs and hit maximum sixes where as Man of the match was given to Qamar Rizwan of SCC for his over all batting and bowling performance in the final match.
Irfan Fazli Pathan, Captian Star, picked up the trophy and Cash Prize of Rs. 30,000/- for his team and shared the victory moments with team members. He endorsed the team members for their collective effort. He also thanked the organisers especially Perwaiz Mughal for organizing outstanding tournaments. His also extended his gratitude towards the people who supported throughout the tournament. While Irfan Kirmani captian of Rufi Cricket Club picked up the runner up trophy and Cash Prize of Rs. 15,000/-
Choudhary Mohd Akram, Ex-MLA was Chief Guest for the final event. He endorsed the efforts of organising team and expressed his concerned towards the development of this place so that more tourist could be attracted. He assured all the possible support to make such events more successful in the future as well. He also congratulated Perwaiz Mughal and his team for their efforts.
Col. Arul Thomas CO 48 RR and Major Anoop Kumar Yadav 48 RR along with officials were also present on the occasion. They also appreciated the tournament and encouraged the youth to participate in such events and activities and contribute towards the development of the nation.
Perwaiz Mughal while speaking on the event said, "Dehr has become well known name for the cricket lovers in Pir Panjal Region. Players across the region come and play every years. It's a kind different experience while playing the cricket surrounded by lush green meadows and tall trees. Our effort is to save the youth from going astray and connect with nature".
Organising team, whose efforts made this event successful, includes Perwaiz Mughal, Khalid Mughal (Sarpanch Mahra), Qasim Khan, Mohd Taj, Mukhtar Ahmed, Ayaz Ahmed and others.