AN OPEN LETTER TO HON'BLE PM
SUNAINA MALIK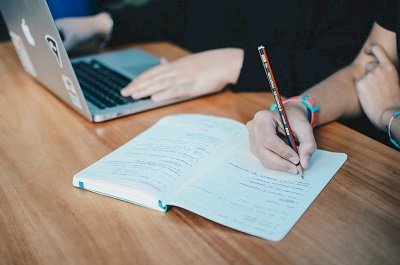 Image Source: Internet
Hon'ble Prime Minster of India
Honourable Sir,
I, being a common Indian of this magnificent country state that your innumerable qualities like good and effective governance , hard working approach, consistency, perseverance, the way you have tackled the biggest danger to human existence that is corona pandemic, the way you connect to each and every common Indian and over all the way you listen to the grievances of people in distress and bring their instant redressal have also encouraged me to plead before you the part of my problem which is being faced by millions of other Indians in this lock down. Yes your honor, i am talking about job security of millions of contractual employees working in different firms.
Sir, to your revelation, these are those employees who with their bundles of degrees and sometime more qualified than their seniors working with permanent employees with similar number of hours but irony is that they are getting wages which is one fourth of wages of permanent employees.
Sir, the story of their pain and agony does not end here, after every academic session they are forcibly asked to leave their working place, a place which feeds their old parents, starved children, and their unmarried sisters, a job which has granted them respect in the society, a job which has kept them away from frustration of joblessness and a job which has prevented them to die out of starvation and scarcity of money. Sir above it a large number of these contractual employees are at the verge of getting over age. The stress of loss of job along with fear of getting over age and responsibility of whole family is pushing our efficient and most eligible youth towards the gloomy world of drug addiction and wrong ways of earning money.
Sir, the only way to save our most eligible and educated youth is to generate ample job opportunities simply by curtailment and fixation of salaries of all government employees. Sir at present our Bureaucrats lecturers, assistant professors, bank managers, principals and even senior teachers and clerks etc are getting lakh plus salary per month. As per a survey, 30000 per month salary is more than enough to feed hungry mouth of a six member family. During this time when whole country is passing through economic crunch it also become the moral duty of all government employees to favor this voice of salary curtailment and fixation. This fixation of salary will enable the government to generate ample job opportunities for every year increasing number of educated youth and will solve the problem of joblessness to a larger extend. This fixation of salary will absorb large number of brilliant minds in jobs thus prevent them to enter in wrong ways of earning money like kidnapping, earning money by extortion or by contract killing because lack of job and money very obviously forced people towards wrong ways of earning money.
Sir, as you have taken historic steps in bringing India on the path of progress and prosperity. In addition to this, you have also bought many social reforms in Indian society. In this similar fashion with a small reshuffle this biggest problem of unemployment of millions of most eligible highly qualified youth can be solved. curtailment in the salary of permanent employees can generate innumerable employment because sir it is not just to credit some accounts with 100000+ salaries and leaving a large number to starve.
Respected sir, in the end i want to say if a mother has only one bread which she has to feed to her four children, she would undoubtedly divide the bread into four equal half and would distribute it evenly amid her children then to give whole bread to one and leaving other three to starve.